Targeta de video Bykski GPU Waterblock, for MSI GeForce RTX 3090 TI SUPRIM X 24G GAMING X TRIO 24G, PC GPU Water Liquid Cooling Block Cooler, with Metal Backplate 12V 4Pin RGB Lights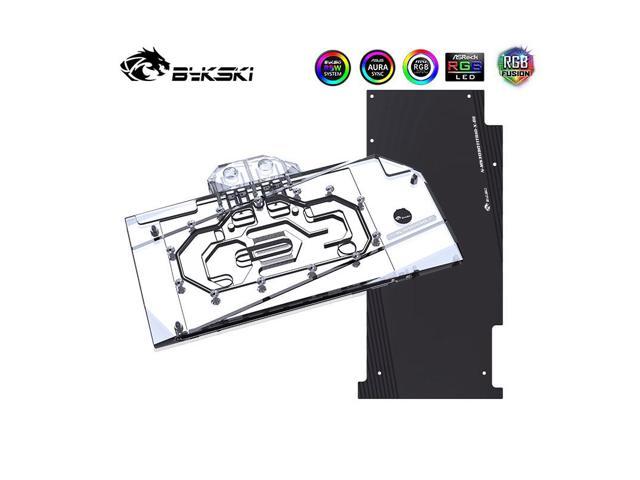 Targeta de video Bykski GPU Waterblock, for MSI GeForce RTX 3090 TI SUPRIM X 24G GAMING X TRIO 24G, PC GPU Water Liquid Cooling Block Cooler, with Metal Backplate 12V 4Pin RGB Lights
Este bloque de agua GPU no es universal. Este enfriador de agua GPU solo es compatible con tarjetas gráficas con el mismo PCB como las siguientes tarjetas gráficas, como MSI GeForce RTX 3090 TI SUPRIM X 24G, MSI GeForce RTX 3090 TI GAMING X TRIO 24G. Please go to check the PCB photo in the gallery pictures if you are not sure about it.
The GPU waterblock is full-cover version, water cooling GPU, MOS and RAM those mosting heating places.
2pcs nickel plated brass compression fittings for 14mm OD rigid or hard tubings are included. Please send us message after finished the payment if you need the other size of fittings, we will replace them for you.
DC5V 3PIN LED lights LED lights are pre-installed, they are optional. The remote control and integrate hub are included.
High Cooling Performance Copper Base. A good choice of VGA GPU liquid cooling block for PC game players.
---
---
Comparte este Producto: